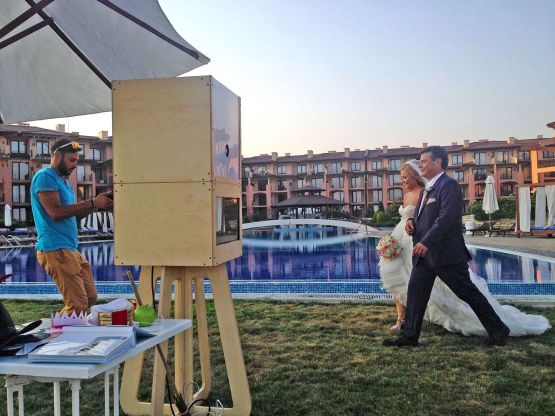 The Photo King photo booth will create unforgettable memories and emotions for your wedding celebration. With specially selected backdrop and props, our photo booths fit perfectly in your wedding theme and provide a unique experience for you and your guests.
Why choose Photo King?
You get instant photos - there is no need to wait for months to see the pictures of the most important day in your life.
Even more - you get now, on the fly. It's easy and a great fun. Just pose in front of the camera with the biggest smile you have, click on the screen and that's it. You can print the photos immediately or download it to your phone and share it on social media.

Digital picture frame with a unique personal design.
We can add unique text on each picture - your names and the wedding date. If there is a wedding theme we can design the photos digital frame in same colours and fonts so all details match.
Creative wedding guest gifts
Forget about the boring wedding gifts that end up somewhere forgotten. With the photo booth each guest can take a picture of herself and take it home. The wedding photographers usually focus on the bride and groom. When your wedding photos are ready after a few months they rarely reach even your close relatives. The photo booth is a funny way to engage with your guests and entertain them while creating sweet memories from your wedding day.
You become a professional photographer of yourself.
It would be really annoying if you have been photographed just once ... and you have blinked :) With the photo booth you can take as many photos as you'd like in different poses and props. Then you can print the best one you liked most.
Wedding photo booth - a creative idea which can be fun too :)
Not every wedding would have a photo booth. With a bespoke design, you will definitely get unique pictures of your wedding day. We can provide you with funny themed prop box.
There is no better way to "capture" your new beginning than a funny collection of photo booth photos in addition to your wedding photographer pictures.
Two sensor displays for parallel taking photos and printing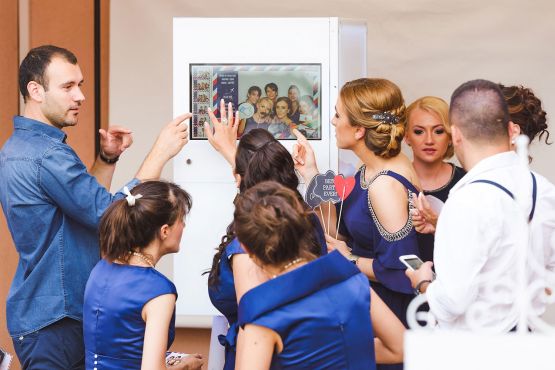 Instant prints in just 9 seconds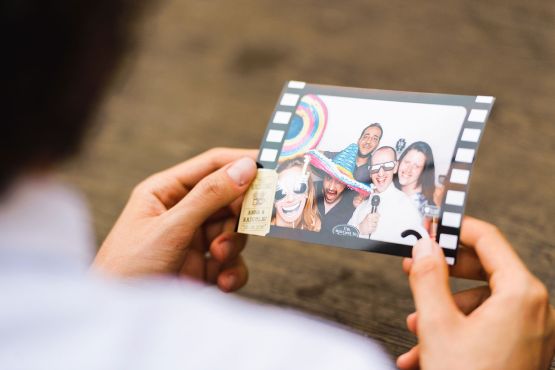 Have a different wedding guest book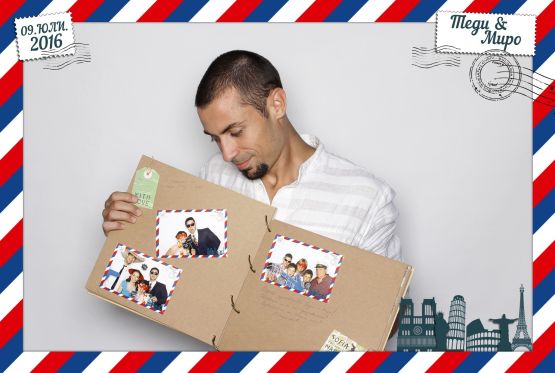 Real-time online gallery - download your picture on the fly